Hello, it would be best if you were a peanut butter enthusiast, and, wow, have you come to the right location. This pound cake is like no different pound cake. It's HUGE for starters and – get equipped – has peanut butter inside the cube, peanut butter chips, and a peanut butter glaze. Did we add sufficient peanut butter for you? Lord, I hope so. Sorry for the long bake time because the smell might be devastating while you wait. But it's so really worth it!
Make the cake: Preheat oven to 350°. Grease a nine" tube pan with cooking spray in a massive bowl; using a hand mixer (or within the bowl of a stand mixer), beat together butter and sugars until mild and fluffy. Add peanut butter and beat until included. Add eggs separately, beating nicely after each addition. Add vanilla and blend until blended.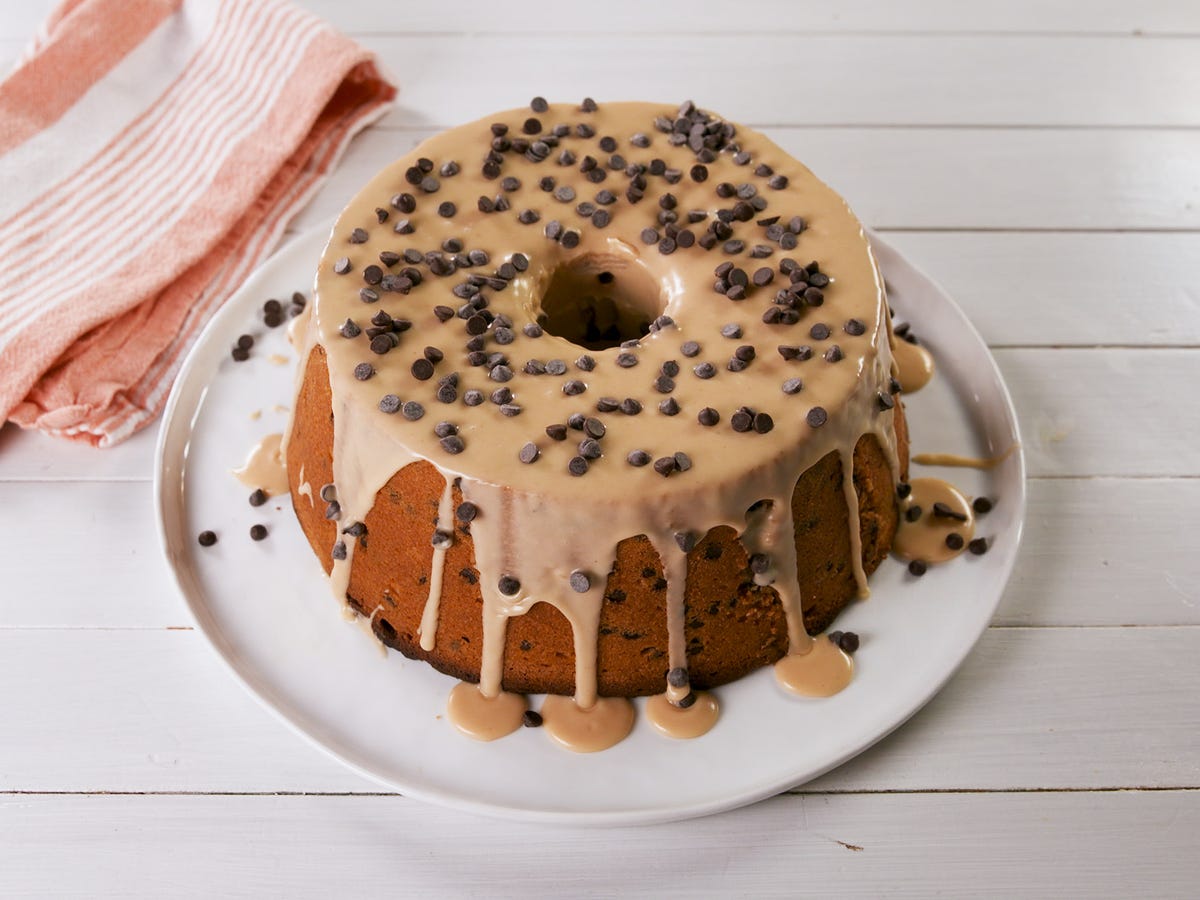 In another big bowl, whisk collectively three cups flour, baking powder, and salt. Add 1/2 of the dry elements to wet substances, beating till merely mixed. Pour in milk and blend until absolutely integrated, then upload last dry ingredients and stir till only blended.
In a small bowl, toss chocolate chips, peanut butter chips, and a last tablespoon of flour together, then fold into batter.
Pour batter into prepared pan and clean top with a rubber spatula. Bake until a toothpick inserted into the center of the cake comes out smooth, about 1 hour and 30 minutes. Let cool in pan 10 mins, then invert onto a cooling rack to chill absolutely.
Make the glaze: Whisk collectively powdered sugar, milk, peanut butter, and vanilla. Pour over cooled cake and top with mini chocolate chips.
Mariah Carey or Marie Curie? A not-so-commonplace blend-up, but one which saw quite the birthday blunder.
In a tweet, author Harriet Alida Lye explained that her cousin, Siobhan, told her colleagues in England she wanted a cake with singer Mariah Carey's face on it — a superbly affordable request for one's birthday.
You'd think one of the international's maximum recognizable pop stars would be a bit of, uh, cake for the majority to organize, however in this situation, Lye's cousin received a cake offering Noble Prize-triumphing Polish, French-naturalised physicist Marie Curie.
"They misunderstood, and [this] is the cake they made her as a substitute," Lye wrote. "It's Marie Curie, looking very festive."
120g butter softened
200g caster sugar
1 tsp vanilla extract
Three organic egg whites
150g simple flour
50g ground almonds
1½ tsp baking powder
Pinch of sea salt
1 cup prosecco, at room temperature
Freshly grated zest of one lemon
Two small ripe pears, peeled and cored, and reduce into 2cm chunks
Prosecco icing
150g butter softened
2 cups icing sugar
30ml prosecco, at room temp
1 tsp vanilla extract
Freshly grated zest of ½ lemon
To decorate
Fresh flowers
A handful of white sugar pearls (non-obligatory)
Preheat the oven to a 180C fan bake. Line 2 x 22cm diameter cake tins.
In the bowl of an electric-powered mixer, cream the butter and sugar until faded, light, and fluffy. Add the vanilla and then the eggs whites separately.
In three change additions, sift the flour, ground almonds, baking powder, and salt into the combination, alongside the prosecco and lemon zest (the slow additions will stop the aggregate from curdling). Stop your electric mixer as soon as all of the ingredients are combined, do now not over blend.
Divide the batter flippantly among the two tins. Dot the pear chunks into every layer.
Bake for a half-hour or until golden in color and springy to touch. Allow the desserts to cool for around 10 minutes earlier than turning out onto a cooling rack.
Meanwhile, make the prosecco buttercream: in the bowl of an electric mixer, beat butter and icing sugar. Gradually add within the prosecco, vanilla, and lemon zest and keep beating until smooth and creamy.
Once the desserts are thoroughly cooled, practice a layer of icing to 1 cake and place the other on the pinnacle. Decorate as preferred.
Serve at room temperature. Refrigerate in an airtight box for up to three days.