What is Oreo Cakesters?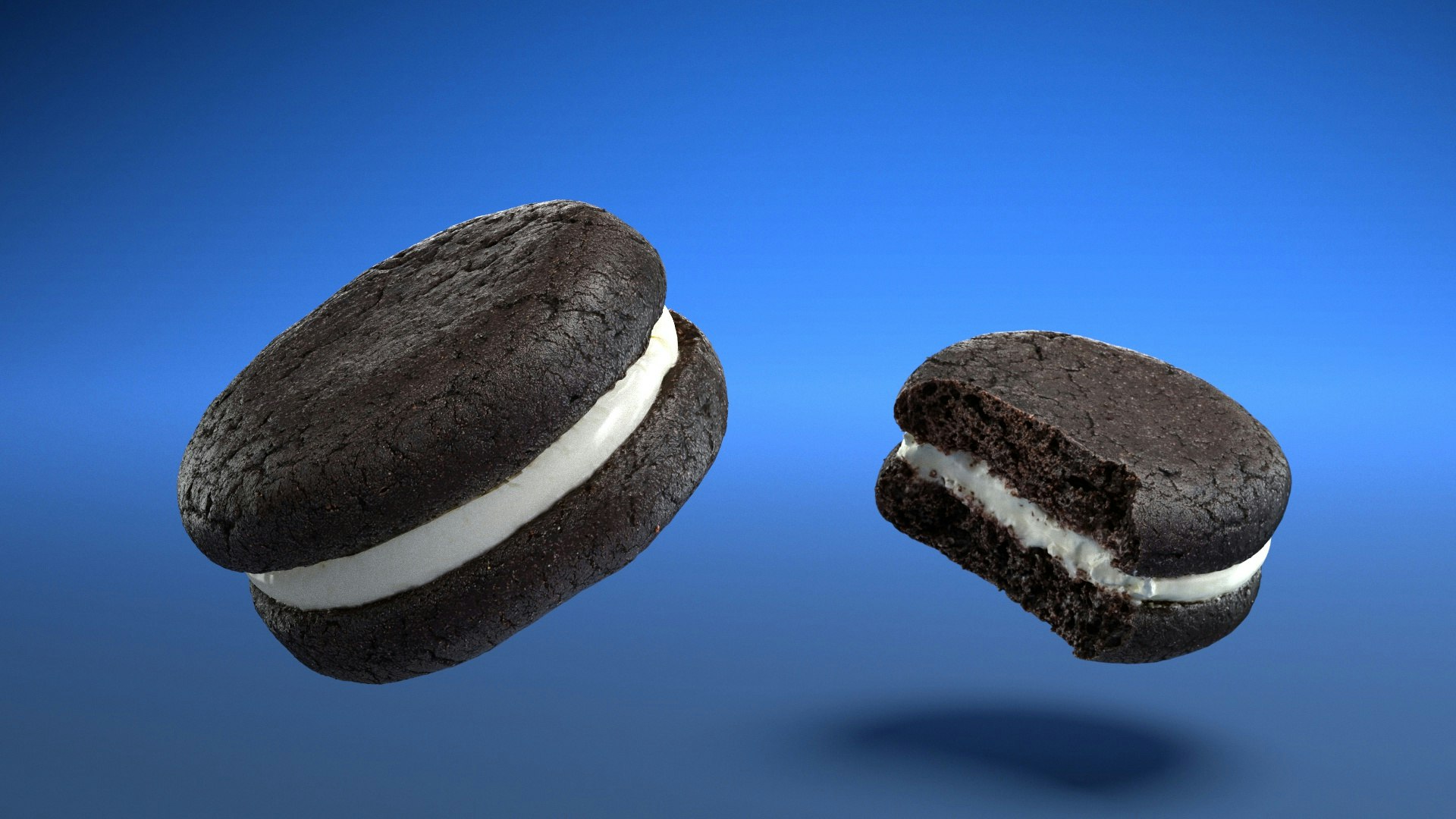 The delectable, soft-baked OREO Cakesters Soft Snack Cakes is a unique take on a traditional sweet delicacy. These OREO snack cakes are delicious sweet treats for all ages since they sandwich crème filling between two chocolate cakes. The two soft snack cakes in each snack pack of OREO Cakesters make them perfect for packing in adult lunches, serving as birthday gifts, workplace snacks, or after-school snacks for children and adults. These easy-to-grab goodies are a wonderful addition to your grab-and-go snack options. 
When Cakesters, a soft-baked version of the popular OREO cookie, was introduced in 2007, it immediately grabbed fans' hearts. Five years after the product was discontinued, fan passion persisted, prompting the firm to bring the beloved product back, bringing with it some nostalgia for the '00s. 
History of Oreo Cakesters 
The sandwich cookie, an Oreo, is made of two biscuits or cookie pieces and a sweet crème filling. Nabisco first established the Oreo brand on March 6, 1912. Mondelez International has held both Nabisco and the Oreo brand since 2012 due to several business purchases, mergers, and splits. More than a hundred nations sell Oreo cookies. Limited-edition runs of Oreo cookies have grown in popularity in the twenty-first century and come in various flavors. While the chocolate-and-cream-filled Hydrox cookie, which debuted in 1908, served as the inspiration for Oreo, many people mistakenly believe that Hydrox was an inspiration for Oreo rather than the other way around. As of 2014, Oreo was the best-selling cookie brand worldwide and the best-selling cookie in the United States.
After being discontinued ten years ago, Nabisco Oreo Cakesters, a snack cake with a creamy creme filling sandwiched between two soft chocolate-flavored snack cakes, are now being sold again. Oreo Cakesters were first made available in 2007; they were withdrawn in 2012 after five years. Mondelez International, Inc. did not explain at the time for discontinuing the product. The product is now back and has a fresh flavor. Mondelez also sells Nutter Butter Cakesters, a silky crème filling sandwiched between two tender snack cakes flavored with peanut butter. Individual packets of two cakes or boxes of five packs of The Cakesters will be offered. According to reports, the 10.1-ounce package with five packs (or ten cakes) would cost $3.69. The single pack (2.2 oz) includes two cakes and will retail for $1.89.
Additionally, a 3.03 oz. Boxes with three cakes will be offered. The cost of this bundle has yet to be revealed, though. Oreo does not provide single packs with two cakes for sale online, so that this bundle may be an internet-only offering. Nutter Butter Cakesters, another new flavor from Nabisco, will be available. Due to the presence of eggs and milk, the product is neither vegetarian nor vegan. People allergic to peanuts, tree nuts, milk, eggs, soy, or wheat may also be harmed by Oreo Cakesters.
Why and where was Oreo Cakesters banned? 
In 2007, the first Oreo Cakesters were introduced. The Cakesters were soft chocolate snack cakes with vanilla crème sandwiched in the center, similar to a whoopie pie. To the disappointment of enthusiasts, this beloved dessert was removed from the market in 2012. Although some people hypothesized that the original recipe was less well-liked than others expected, there doesn't seem to be a specific reason why the Cakesters were discontinued. Oreo Cakesters are back, presumably because Nabisco received enough fan mail. 
Alternatives of Oreo Cakesters 
Leaf Brands owns and produces the chocolate sandwich cookie known as Hydrox. It made its American debut in 1908, and Sunshine Biscuits produced it for over 90 years. Three years after Sunshine was bought by Keebler and then bought by Kellogg's, Hydrox was generally discontinued in 1999. Leaf Brands revived the product in September 2015. Hydrox was the inspiration for Oreo's creation in 1912. After Oreo gained more popularity than Hydrox, people began to think of Hydrox cookies as an off-brand of Oreo. Hydrox cookies are said to be less milk-soggy than Oreos because they feature a less sweet filling and a crunchier cookie shell. 

Mars is the first business listed on this account. Originally founded in America, Mars is now a large manufacturer worldwide. Although the firm also produces chewing gum, mints, and other confections, its exquisite three-layered chocolate bars are its most famous product.

The second immediate rival is Nestle, which was founded in Switzerland but today has a significant global presence. This business has more than one brand available. In addition to hospital nutrition, Nestle advises infant food, bottled water, cereal, chocolate, coffee, ice cream, and even coffee with milk. Together with other categories, they make up more than 2000 local and international brands.
As its name implies, Udi's is a Canadian bakery that specializes in creating gluten-free goods. Among them are bread, granola, mug cakes, English muffins, bagels, frozen meals, pizza, and crust. Even though cookies are strangely absent from the list, there is still a rivalry in the market.
Conclusion
One of the most prosperous manufacturers of chocolate cookies in India is Oreo. People have enjoyed the goods, services, and tastes for many years. After examining the company's shortcomings, it has to update its product variants and provide something fresh to clients. Only then will it be able to survive the new market competition. When I was a kid, there was always one item in the lunchbox that made me grin the largest and brightened the day. The sandwich was tucked down next to OREO Cakesters. The promise of the soft, sweet dessert was worth it, even if you had to consume that bologna sandwich first. Those cherished Cakesters were only a gastronomic memory for a time. The vacancy persisted despite numerous requests, pleas, and wishes for Nabisco to reinstate them on store shelves. The cherished sweet treat has finally returned as a result of their pleas.