If you love to cook and entertain, investing in your Dutch oven can be one of the best decisions you make this year. Not only will it give you plenty of opportunities to show off your cooking skills, but it will also allow you to create delicious recipes that are sure to impress even the pickiest foodie.
The iconic Dutch Oven is traditionally associated with slow-cooked stews but can also be used for various other recipes. And because these dishes are made in the oven doesn't mean they lack flavor and excitement! Suppose you just purchased a Dutch Oven and looking to get started.
We've compiled a list of our top favorite Dutch oven recipes to help you expand your recipe book while impressing all of your guests with your newfound culinary expertise. Let's explore the seven recipes you didn't know you could prepare in a Dutch Oven.
1. Butter Chicken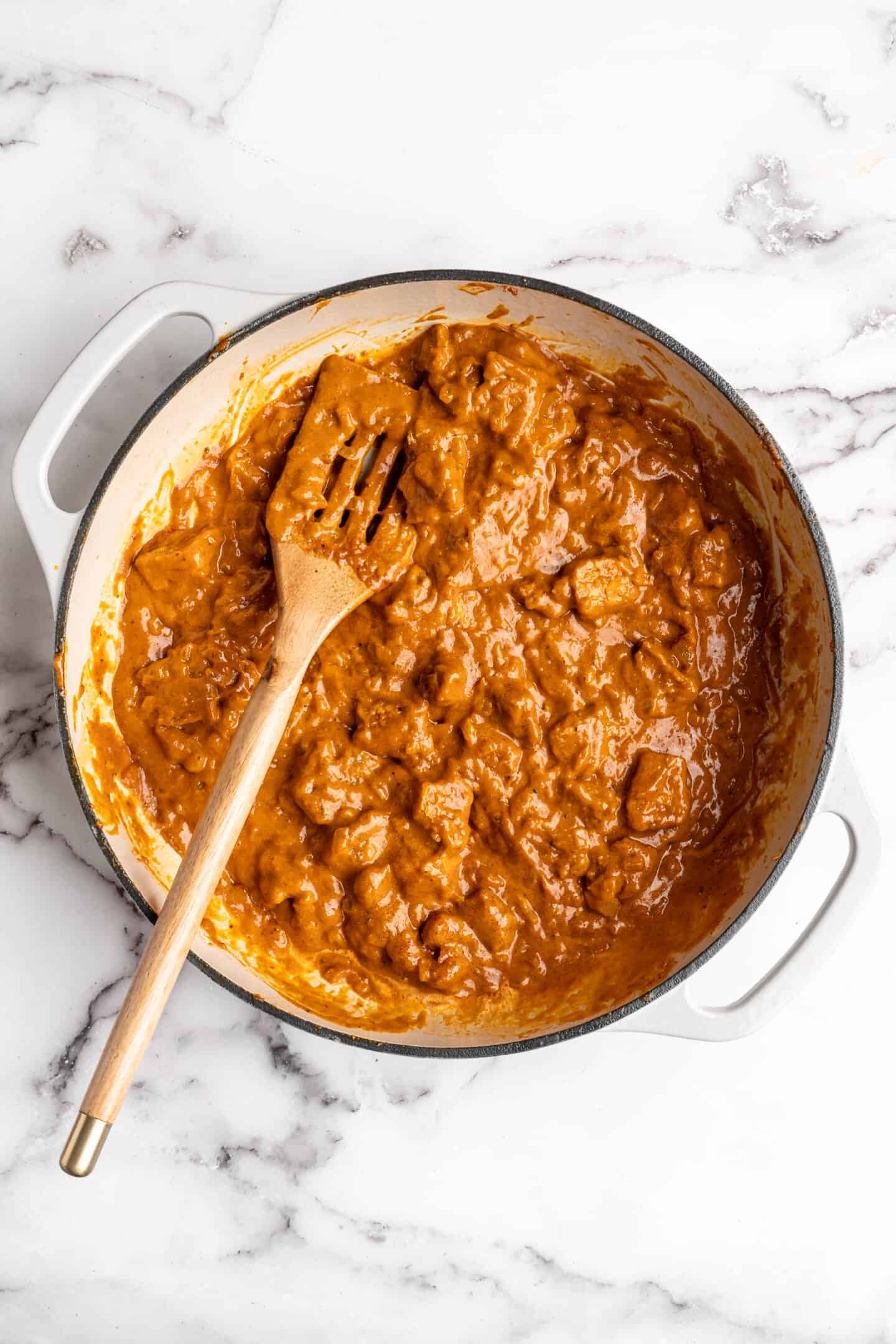 When it comes to cooking chicken in a Dutch oven, butter chicken is one of the most versatile recipes you can make. You can use any chicken, bone-in, or boneless; the skin can be left on or removed. The butter sauce is rich and creamy, with just the right amount of spice. And it's easy to make, too!
The process is easy. Blend all the ingredients for this recipe besides the poultry—Cook the chicken for about one hour but under low heat. Once completed, coat your kitchen with a blended mixture.
Notes: Be sure not to add water, as that will thin out the sauce. Preparation and cooking for this recipe will require less than 2 hours until desired thickness is reached. Serve over rice.
2. No-knead Bread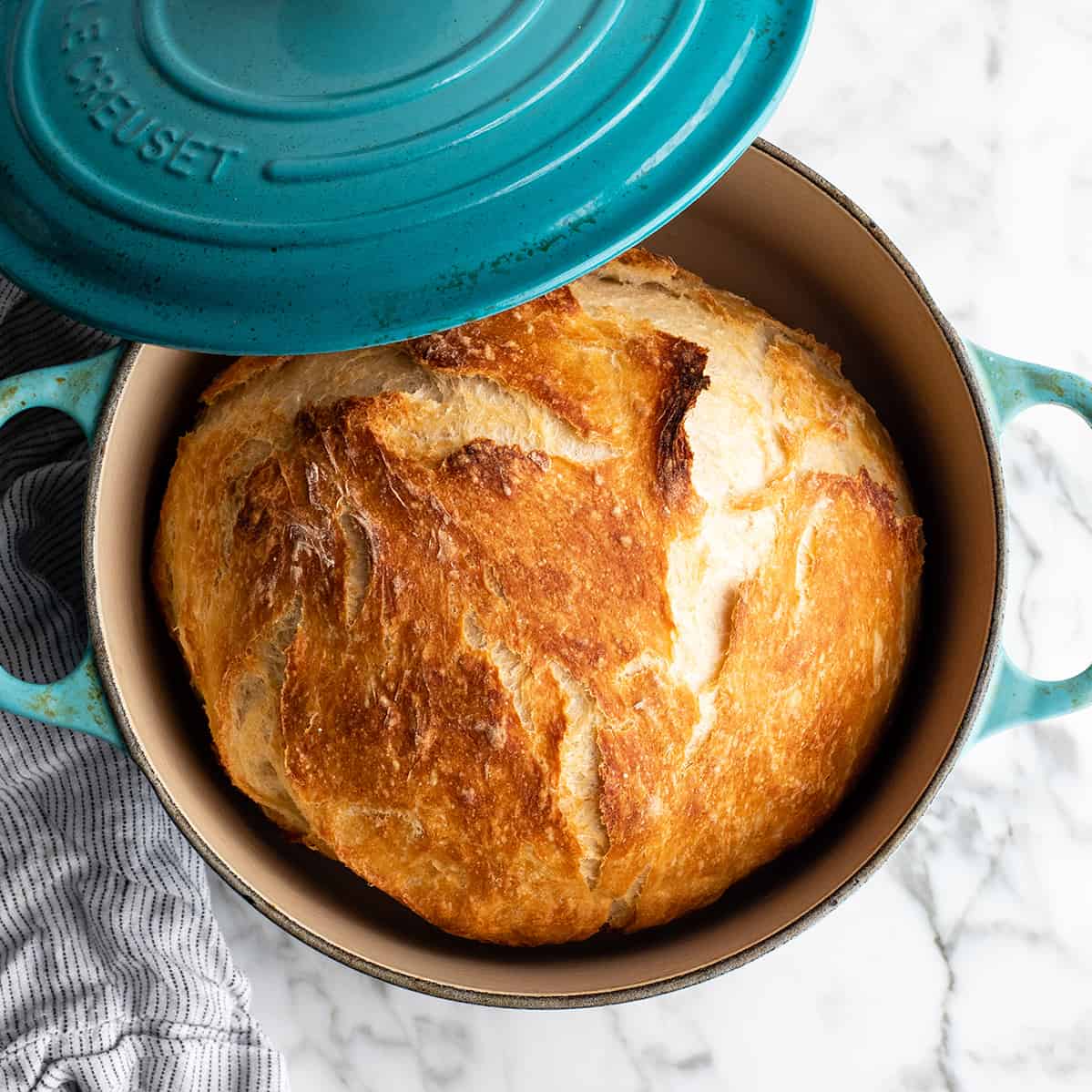 No-knead bread is one of the simplest and most delicious recipes you can make in a dutch oven. And the best part of cooking the No-Knead Bread is that it is practically effortless! You only need flour, yeast, salt, and water. Combine the ingredients in a bowl, let the dough rest for 2 hours, then bake it in a preheated dutch oven. In just a few hours, you'll have freshly baked bread perfect for dipping in soup or slathering with butter. But if your family prefers sandwiches, slice the loaf into pieces and toast them on an electric grill to get a crunchy exterior. Another great thing about this recipe is that you don't need fancy equipment other than dutch oven cookware with a lid.
3. Mussels in Cream
This is a dish that is so elegant yet so easy to make. And it all comes together in one pot — the Dutch Oven. Just throw in some mussels, cream, garlic, and other ingredients, and let the dutch oven do its magic under medium heat.
Get creative and try out your dutch oven skills on chocolate mousse for dessert. In no time, you'll have a dish that is fit for a top chef. If there are any leftovers, this can be used as an appetizer or paired with pasta as a main course. To complete the meal, serve with crusty bread and white wine.
4. Pulled Pork Sandwiches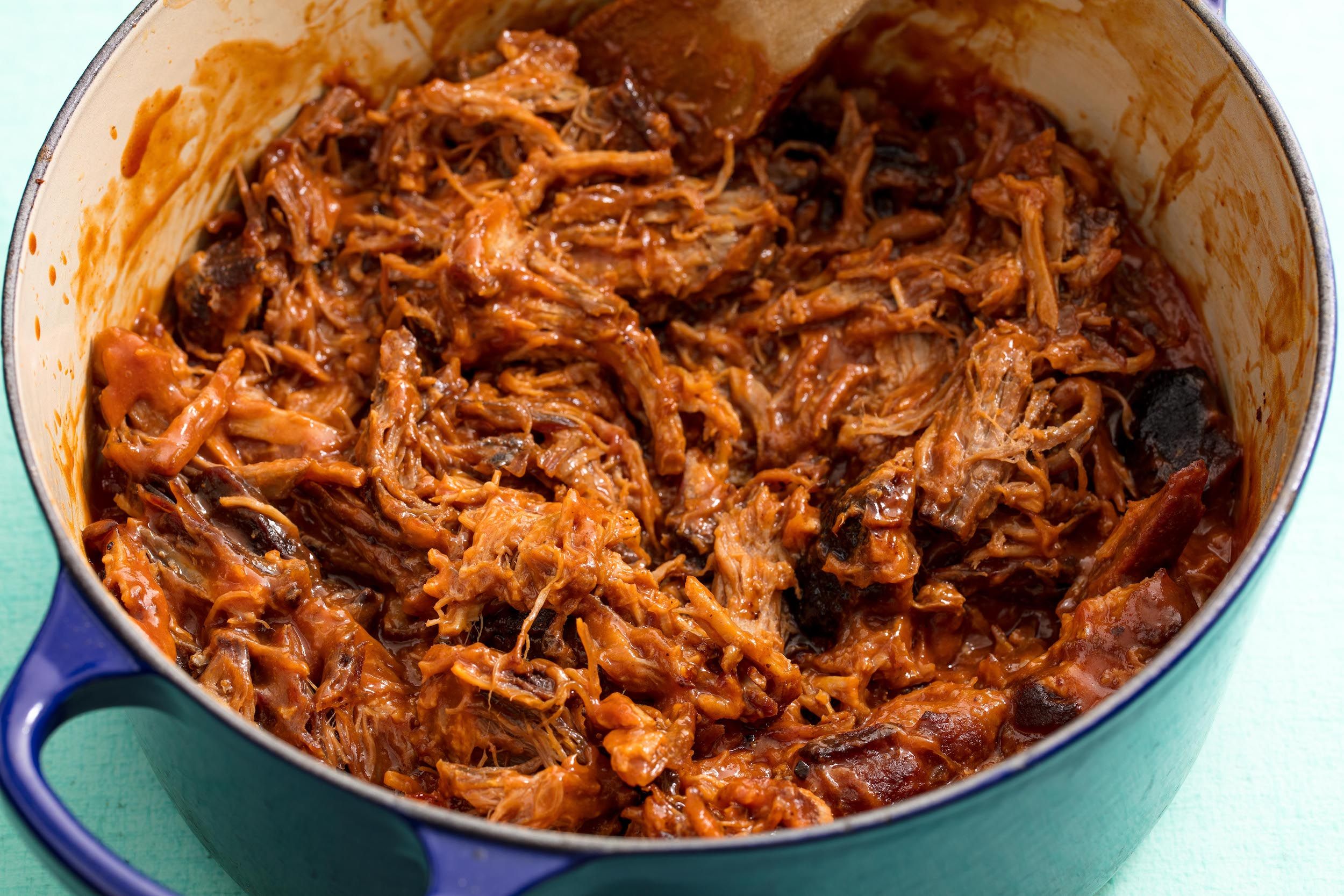 A dutch oven is a perfect tool for making pulled pork sandwiches. First, brown the pork in the dutch oven over medium-high heat. Then, add in your favorite BBQ sauce and a cup of water. Lower the heat to cook under medium-low and simmer for about 30 minutes. Once the pork is cooked, please remove it from the dutch oven and shred it with a fork. Return the shredded pork to the dutch oven and cook on low heat for another 10 minutes. Serve on a bun with coleslaw, and enjoy!
5. Fruit and Pistachio Oatmeal
Our list cannot be complete without a fruit and Pistachio oatmeal recipe. This is an excellent choice if you need to try a new recipe with your Dutch oven cookware. Nothing feels better than beginning a good day with a bowl of warm oatmeal. And having pistachio topping will add a nice twist to your classic morning meal.
For a delicious and effortless meal, use a French Oven when preparing this meal. And the reason we prefer it as a versatile recipe for a relaxing day. The preparation and cooking process will take about 30 minutes.
6. Minestrone Soup
Soup is always a great choice for a Dutch oven meal. This minestrone recipe is hearty and filling, and packed with nutrients. Plus, it's easy for you to make this sou,p and it can also be tailored to your friends' liking. What are you waiting for? Get cooking! Ensure you've grabbed the required ingredients and followed the right procedure to make this delicious soup.
We know that having a good time with friends or family requires a hearty soup. You can prepare yourself to serve them this Minestrone Soup. It would be best if you had vegetables, beans, and pasta to prepare the soup. Some major veggies are celery, carrots, tomatoes, squash, green beans, and leafy greens.
7. Everything Bagels
There are a few things that make Dutch Ovens more versatile. You can make everything from soups and stews to bread and desserts in one pot. Plus, cleanup is a breeze. Whether you're a novice cook or a seasoned pro, Everything Bagels is the last recipe to try on this list.
Mix the ingredients (honey, egg yolk, whole egg, salt, oil, and maple syrup). Use the mixture to prepare the dough. It will take around 1 hour to cook. Once ready, allow it to be smooth and transfer it to your round French Oven.
Conclusion
Cast-iron Dutch ovens are versatile tools that can be used for various recipes. They are perfect for slow-cooking and braising and can produce rich and flavorful dishes. When choosing a recipe to make in a Dutch oven, it is important to consider the size of the pot and the cooking time required.
Some of the best recipes for Dutch ovens include bagels, minestrone, fruits & pistachio oatmeal, mussels in cream, and more. However, to get the most out of your Dutch oven, be sure to season it well before use and take care of it properly after cooking.